Metro Exodus is an upcoming first-person shooter video game developed by 4A Games and published by Deep Silver. It is the third installment in the Metro video game series based on Dmitry Glukhovsky's novels. It is set to follow the events of Metro 2033 and Metro: Last Light. Now the Metro Exodus Release Date has been finally revealed.
Metro Exodus Release Date
The game is headed to PC, Xbox One and PS4 on 15th February 2019 as confirmed from the official tweet
Take your first look at the haunting title sequence set to an original score by composer Alexey Omelchuk.

We're also excited to reveal that we've gone gold and #MetroExodus will now release on Feb 15th!#12DaysOfMetro

https://t.co/dxCPoKrbt7 pic.twitter.com/zq13IDPHBX

— Metro Exodus (@MetroVideoGame) December 13, 2018
They also showcased an excellent title sequence of the game as well
The developers have also announced that the game has gone gold, and we can't wait to get our hands on the third chapter of amazing Metro series.
From their official post regarding the title sequence
We are excited to reveal the title sequence for Metro Exodus.

Created by Elastic.tv, the award-winning makers of some of the most iconic title sequences of recent years including Game of Thrones and Westworld, this beautiful introduction to the game is set to an original score by Metro series composer Alexey Omelchuk.

This introduction from the opening of Metro Exodus sets the atmospheric tone as your journey across post-apocalypse Russia begins.
The game is actually coming out a week earlier than planned, which is pretty amazing.
Pre-Order Metro Exodus
You can pre-order the game for PC, Xbox One and PS4 right now and receive Original Soundtrack and Digital Art Book.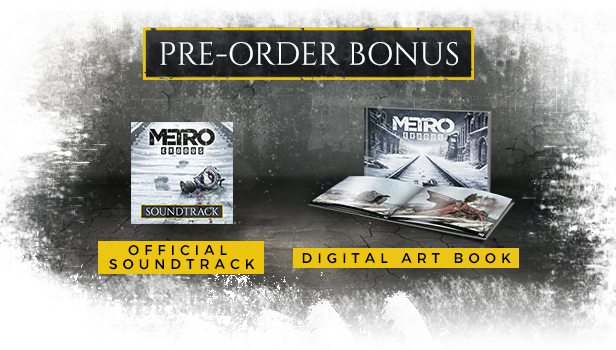 The Gold Edition includes the Metro Exodus Expansion Pass, granting access to all new adventures in the post-apocalyptic Russian wilderness.
In other news, potential videos of The Witcher TV Series may have appeared online.
What do you think about the Metro Exodus Release Date? Are you a fan of the franchise and excited about the game? Let us know in the comments below.