Metro Exodus is an upcoming first-person shooter video game developed by 4A Games and published by Deep Silver. It is the third installment in the Metro video game series based on Dmitry Glukhovsky's novels. It is easily one of the most anticipated games of the year, and as we come closer to the release date, it's been revealed that the Metro Exodus DRM will be Denuvo.
Metro Exodus DRM uses Denuvo
The official Steam Page of Metro Exodus has been updated, and it's been confirmed that the game will make use of the famous anti-tamper technology, Denuvo.
Currently, the latest version of Denuvo is 5.3, and it has been cracked as well. We're unsure which version Metro Exodus will use, but given its nature, and it's relevance, we're expecting that they'll update it. It is a triple-A game after all.
Though, it won't be long that the game is cracked after release, which has been the case for quite some time now. With so many scene groups, always hard at work, games can be cracked even before release, with early unlocks and all.
Metro Exodus Release Date
Metro Exodus will release on PC, Xbox One and PS4 next month on 15th February 2019.
Pre-Order Metro Exodus
You can pre-order the game for PC, Xbox One and PS4 right now and receive Original Soundtrack and Digital Art Book.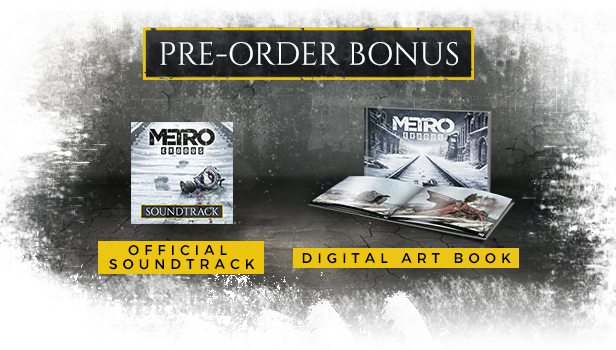 The Gold Edition includes the Metro Exodus Expansion Pass, granting access to all new adventures in the post-apocalyptic Russian wilderness.
While you're here, make sure you check the coverage for Mortal Kombat 11 by us
What do you think about Metro Exodus using Denuvo? How has your experience been with the anti-tamper technology? Let us know in the comments below.